90% SOLD OUT! LAST TICKETS NOW AVAILABLE
GET READY!!!
FEARLESS is a Sales and Entrepreneurship empowerment seminar like no other. It is brought to you by Today's leading Top Producers. These are Real Professionals, Real Talk and Real Results (sales Professionals, Entrepreneurs, Influential leaders). What makes FEARLESS a unique event, is the fact that they only invite real life experts who are actually active and getting crazy results and not your typical "speaker" or sales trainer who has been out of the game for years and doesn't really understand today's market. The speakers at this event are actually in the trenches! They understand the market, psychology and business better than anyone else. The information you will learn at this event cannot be found in most books, manuals or seminars.

This event is perfect for those in the industries of; Timeshare sales, Real Estate, Tourism sales Industry, Network Marketing, Online marketing, Entrepreneurs, and anyone who is ready to reach their next level of success!.. Come out and support the cause, network and make history at this years FEARLESS IV event.

*** (English-Spanish Live translation available at the event)
SPEAKERS
Neil Cooper
"The best presentation ever given"
Recognized as one of the best story tellers the sales industry has ever seen, a true artist at overcoming objections and creating solutions. Neil Cooper stays very active in "The Close" while leading and the entire Sandos Vacation Club sales operation as The Regional Sales Director, it's no surprise he has been chosen by popular demand to speak once again at this years FEARLESS IV event. With a whole NEW topic this year, Neil Cooper will discuss the sales sequence that has earned him a top spot in the conversation of any vacation club sales enthusiast in this area.
Tony Martinez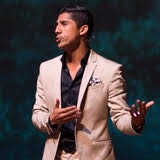 "Beyond Reason: Methods to Subconscious Success"
Known for his unique abilities to challenge and disrupt "The norm", Tony Martinez is a Sales Strategist, Entrepreneur and Real Estate developer. At the age of 21 he became the youngest Sales Director in the industry of Timeshare. His passion and curiosity for learning have lead him to train and consult companies around the globe such as The Hilton Grands, The Sheraton Resorts, The Melia & Occidental group amongst many others. Currently at only 32 years of age Tony resides in Cancun, Mexico and leads one of the most important Real Estate companies in the area (Top Mexico Real Estate). He finds a passion for Real Estate development, Investment consulting and sales strategy. Follow him as he shares a wisdom and understanding of human psychology that transcends cultures and languages.
INSTAGRAM: @successisthemovement
FACEBOOK: @successisthemovement
WEBSITE: https://successisthemovement.com
Blake Mallen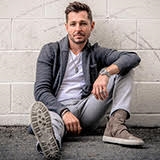 "Shift the script"
As a Lifestyle Entrepreneur, Investor, and the Co-Founder & President of two global lifestyle companies. Blake Mallen has built billion-dollar brands while challenging the status quo and creating success the unconventional way. Blake is constantly reinventing the visual of success by empowering others to shift the script away from the limitations of what you're "supposed to" do, to create the life you are "meant to" live. He is a TED TALK speaker whose work has been featured in industry publications and speaks at national conferences & international events on the topics of shifting life's script, social marketing, brand building, organizational culture, entrepreneurship, leadership and personal growth.
INSTAGRAM: @Blakemallen
FACEBOOK: @blakemallen.page
WEBSITE: https://blakemallen.com
Peter Voogd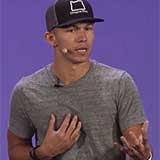 "The New Era of Entrepreneurship"
He's been labeled as the world's leading authority for millennials and entrepreneurs by Entrepreneur.com, His strategies have been featured in Forbes, Entrepreneur Magazine, Huffington Post, Business Insider, Yahoo Finance, MSN, amongst many other international publications. He is the founder of the prestigious Game Changer's Academy, a unprecedented movement with a single resounding aim to help ambitious entrepreneurs elevate to new heights and succeed on a level they never thought possible. The crux of Peter's giving and influential mindset is based on the simple, yet powerful philosophy that the more people you are able to influence and help succeed, the more successful you in turn, will become.
INSTAGRAM: @PeterJVoogd
FACEBOOK: @PeterJVoogd
WEBSITE: https://gamechangersmovement.com/
TIMES & LOCATION
Tuesday 27th of November @ El Teatro de la ciudad, Playa del Carmen, Quintana Roo, Mexico
5:15pm: Registration (Everyone)
5:30pm: Doors open
6:00pm: Neil Cooper - "The Best Presentation Ever Given"
7:00pm: Tony Martínez - "Beyond Reason: Methods to Subconscious Success"
7:45pm: BREAK (sales of food & drinks on site)
8:15pm: Blake Mallen - "Shift The Script"
9:15pm: Peter Voogd - "The New Era Of Entrepreneurship"
10:30pm: Networking Event (Venue to be announced on Nov 22, Limited VIP tickets available)
GROUP RATES
For groups bigger than 30 people please contact event administrator direct
FEARLESS ITS AN EVENT WITH A CAUSE - AITANA FOUNDATION

The best thing about FEARLESS is it's purpose and cause. A portion of each ticket sale goes to a local foundation called Aitana (kids with cancer), this Is because currently there is no cancer treatment hospitals in The entire Riviera Maya!!! Therefor the families must be transported outside the state of Quintana Roo, and this of course involves a lot of cost. FEARLESS donates in-order to help some of these families receive transportation for their treatments and also helps pay for fun activities for the kids, because going through the Chemotherapy therapy is never fun!
SPONSORS FEARLESS IV
Special thanks to GUSA CAPITAL for its very important Donation to Fundación Aitana, as well as MEXARK ARQUITECTOS, AGUASANTA TULUM and TOP Mexico Real Estate.